Welcome to Full House Casino Events! On this page, you will find information about our pricing and packaging options. We never outsource our events, and the casino equipment pictured is the exact equipment that will arrive at your casino party. Every we own and rent is custom made in the USA by the same manufacturer that supplies tables to major casinos in Las Vegas and around the world. Select a city to view with no hidden fees. If you would like more information about our rental services, you can reach our staff at (888)-599-0104 or by emailing us with your questions. We cannot wait to partner with you in planning your casino party!
Casino Tables Rental Locations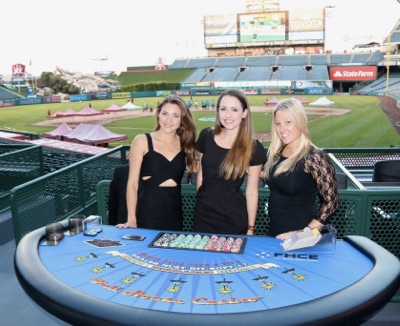 Orange County / Los Angeles
Based out of headquarters in Irvine, we have been providing Southern CA the highest quality casino rentals to Orange County, Los Angeles, San Bernardino, Riverside and San Diego counties for 19 years.

Full House Casino Party Rentals is the premiere casino night rentals company in the San Francisco Bay area. Serving SF and San Jose for over a decade. With a client list including Google, Uber, Netflix, Apple you can be sure your event is in good hands.
In 2014, Full House Casino was selected over hundreds of competitors in the USA to host the Official Superbowl party in New York City. Check out our best-in-class custom casino tables in the New York and area!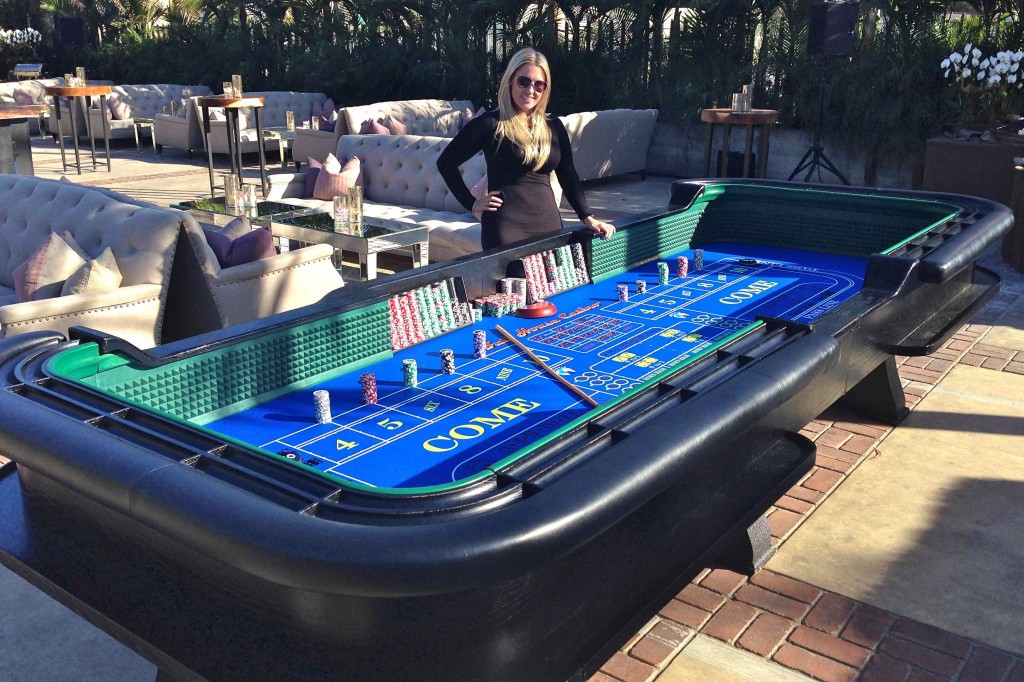 Full House Casino Events is Texas' Premiere casino party rentals company serving Houston, Dallas, and all surrounding cities.

Our company policy of beating all casino night rental competitor pricing and you can rest assure that you will be getting the best deal in Austin, Texas.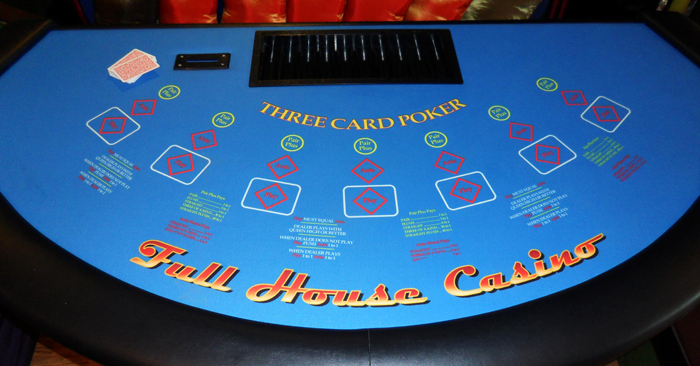 Full House Casino Party Rentals brings the highest quality casino rentals to Boston and it's surrounding areas.
Planning Your Casino Event
We know planning an event can be difficult. This is why we are prepared to do everything we can to provide the best service to you and your guests. Your guests will experience a true and authentic casino in your home or party venue. Our dealers are the best in the business. For us, no party is too big or too small. With branch locations across the country in areas like Los Angeles, Orange County, San Francisco, New York, New Jersey, Austin, and Houston you can expect to receive superior quality casino tables at an affordable price.
Table Rental Pricing by Location
Our casino table pricing is broken down by geographic location. Each area offers a wide selection of casino game tables to choose from. The individual pricing of each table is unique to its location. By choosing a location from the options above you will find the price of your desired game table.
Casino Rental Event Packages
If you are planning a large scale event or will be hosting at a major venue, Full House Casino offers discount pricing package options for event planners like the Texas Hold'em or Double Down package. If you select one of our package options for your party instead of renting tables at the standalone rate, you will reduce your costs dramatically. As with the individual rates of each table, our discount package pricing varies by location.
We recommend you explore all our packaging options before making your final selection. We want to make sure you find the best fit for your event. If you need help determining the right amount of tables for your event, visit our FAQ page. There you will find all the information you need to calculate the approximate number of tables for your guests.
During holiday months, like December, the pricing of each table changes. If you are planning an event near major holidays like Christmas we recommend you contact our staff to verify the availability of our service and get an estimate regarding the total cost of your party.
Full House Casino Events is proud to offer clients a wide variety of casino tables. We can supply parties with blackjack, Texas hold'em, craps, roulette, or other casino tables. Our tables are the best available for rent and are incomparable to competitors. Your guests will feel like they are playing at a real Vegas casino. Contact our staff to get a quote for your party today!