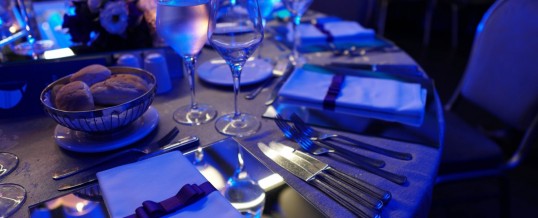 Casino fundraisers are a wonderful way to raise money for an important charity, or special project that will benefit your community. They are fun and engaging, and provide multiple ways to generate revenue to meet your fundraising goals. When you are in the process of planning your event, one of the most important resources that you have to draw on is your local business community.
Local businesses are usually interested in contributing to charitable causes, and want to be involved with nonprofits that are making positive changes within the community. With a little bit of planning, you can create a fundraising event that will attract these business owners, who may be able to contribute money, items, or services to help make your event a success.
To have the greatest chance of being successful, there are a few key points to keep in mind.
#1. Have a Fundraising Plan
Before approaching local businesses to sponsor your event, make sure that you are as prepared as you can be. Practice your elevator pitch, so that you can clearly explain your fundraising goals to potential sponsors.
When you are researching local businesses, make a list of companies that you want to talk to, and see what charities they have contributed to in the past. As much as possible, research their interests and think about how your fundraiser will fit into their business goals. Consider how you would like them to support your event, and be ready to pitch your idea clearly and considerately.
Your local chamber of commerce can help with this research, and may be able to provide valuable guidance when you start to talk to local businesses and community leaders.
#2. Take the Time to Build Relationships With Local Business Owners
When you approach local business owners about contributing to your , be patient and take your time. Keep in mind that there are many charities looking for contributions from local businesses. If someone says no, or does not have the time to meet with you, remember to be kind and considerate. Business owners are extremely busy people, and they will not be able to support every charity, even if they would like to be involved.
#3. Provide Multiple Ways to For Businesses To Get Involved
If you have more than one way for sponsors to be involved, it will be easier for them to make a commitment. Set up different levels of sponsorship and contribution, so that any business can give what they are comfortable with, without feeling pressured to do more.
Some casino night contribution options include:
Donate an Item for Auction:

Auctions and raffles are a great way for local businesses to contribute to your event. Talk to them about donating a special gift basket or service that your guests can bid on. For example, a local spa could provide a gift basket filled with products and an included massage. Your local playhouse could offer a season pass, or a cooking school could donate a special class to the highest bidder.

Sponsor a Game Table:

Ideally, each of your game tables will be sponsored by a different local business, reducing your out-of-pocket costs to host the fundraising event. Each sponsored table can display the name of the sponsor, and the dealer could wear a special costume or branded shirt. As an option, each table could also offer a small prize that is provided by the sponsor, such as a pen or magnet with the company logo.

Offer a discount on services:

Get creative, and think about alternative ways for sponsors to contribute to your event. A catering business might be willing to provide discounted rates on food and beverages. The venue itself might be able to offer space at a discount, or provide volunteers to help work your fundraising event.
#4. Make your sponsors feel valued and appreciated
Donating money or time to your fundraising event should be a mutually beneficial arrangement. Make sure that your sponsors feel valued, and that they can leverage your fundraiser to promote their business, and make new connections within the community.
Put in the extra effort, to ensure that your sponsors are seen and valued. If they donate an item for your auction or sponsor a table, place signage that lets guests know. Embrace your sponsors as a valuable part of your event, and make them feel welcome in your signage and advertising.
Most importantly, you can support your sponsors by encouraging your staff and volunteers to shop and eat at the local businesses that contributed to your event. When you enthusiastically support your sponsors by visiting their businesses throughout the year, and you can establish a lasting relationship and community connection that will carry through until your next event.
Including local businesses is good for your event, and good for the community
Local businesses are an essential part of your community, and they can provide critical support for your fundraising event. Luckily, casino parties are an entertaining way to raise funds for a charitable cause, and there are many ways for corporate sponsors to get involved. When you reach out to local businesses and community leaders, you may be surprised by the support and generosity of your neighbors.
Ready to Get Started?
When you need to make sure that your event is successful, we can help you put together a complete event package. Contact us today at (888) 599-0104 to get started.
Share