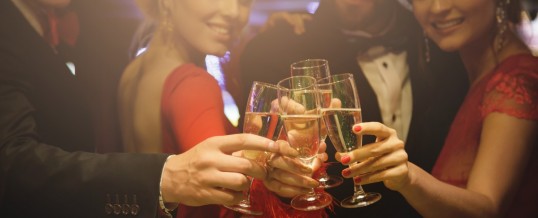 Casino parties make a wonderful and entertaining backdrop for networking events. Guests come to have a good time, and playing games together is a great way to break the ice with strangers, leading to more relaxed and personal networking conversations.
When you are thinking about hosting a networking event, it is important to make sure that your guests will enjoy themselves, and that there are lots of opportunities to have meaningful interactions throughout the night. With a little bit of planning and preparation, a casino party can be the perfect fit for a .
Casino Parties Are A Great Way to Meet New People
Casino nights are a wonderful way for people to let their guard down and meet new friends. Some networking events can feel overly formal, or encourage people to only talk to existing colleagues and connections rather than branching out.
The casino format will get people moving and interacting with strangers, rather than staying in their existing circle of associates. Playing games together is also a wonderful way to include introverted guests, who might not otherwise know how to break the ice in a networking conversation.
By the end of the night, strangers will become friends, new associates will exchange business cards, and everyone will be laughing and having a great time together.
Build Meaningful Connections
Networking at a casino party is a memorable experience that can lead to meaningful and lasting connections. When you are organizing the event, think about how you want people to interact with each other, and how you can design your event to facilitate those powerful conversations and business connections.
How to Set up Your Casino Party Networking Event
Creating a successful networking event means thinking about how your guests will interact with your venue, and with each other. Casino parties are a fantastic way to get people moving, talking and interacting. You can facilitate this mixing and mingling by designing your event with networking in mind.
Reach Out To Other Professionals
Identify your target audience, and reach out to the relevant professional organizations and clubs in your area. Try to connect with groups of people that might not already know each other, so there is an opportunity to meet strangers, and build fresh connections.
Design opportunities to exchange information
When your guests are overly focused on playing games, they might not think about making an important connection. If you can build in opportunities for networking throughout the event, your guests will have an easier time meeting people.
Many connections start with a strong introduction. Invite some people who can help make introductions, and encourage interaction amongst the crowd.
Encourage sponsored tables
If you have multiple companies, clubs or organizations that want to connect with your industry, talk to them about sponsoring a game table. This can be a great opportunity for companies to meet prospective business partners, and to make important connections within their industry.
Provide food and drinks
Most networking events provide light snacks and beverages, as part of the admission cost. Plan on finger foods such as small sandwiches, cheese, and other hors d'oeuvres that are easily held while walking the casino floor, or stopping to play a game. Your guests may also need to carry casino chips and business cards, so they'll want to be able to easily set their plate down, or have one hand free for playing the casino games.
Networking parties are an important way to meet other people working in your industry, and to make those essential connections that can lead to new partnerships, employment, and collaboration. By combining your networking night with the high energy and excitement of a casino themed event, you can ensure that all of your guests will have a fantastic time, playing games and meeting new people.
Ready to Get Started?
When you need to make sure that your event is successful, we can help you put together a complete event package. Contact us today at (888) 599-0104 to get started.
Share